Director of Religious Education blog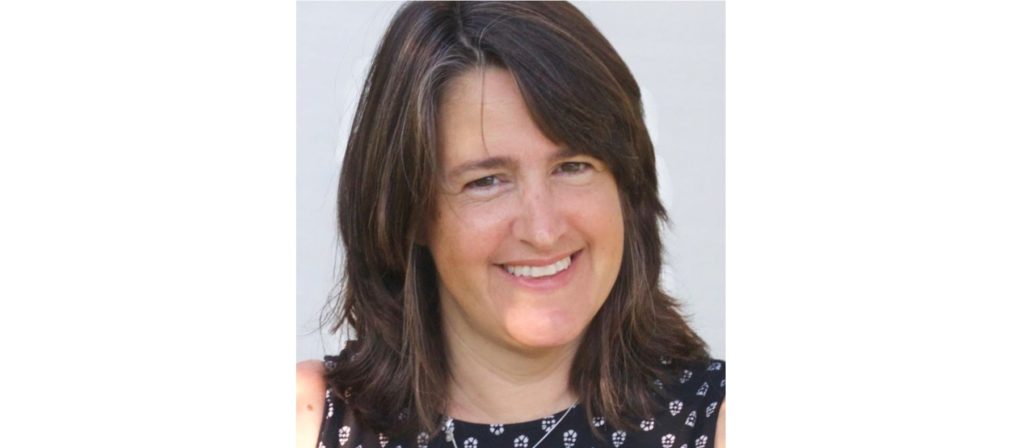 Christine Bulman,  Interim Director of Religious Education (DRE); DRE@uusharon.org 
Easing in
April 2021
What struck me most from a recent UUA seminar on re-opening was the notion that people don't begin to process trauma until they are actually safe.  So as we find safety coming into our midst, and we begin to gather meaningfully with people in person, we are simultaneously beginning to process what just happened, and frankly, is still happening. Each person will have their own timeline, their own way of rebuilding daily life and their own response to the demands of a changing landscape. 
We are in a time when both what we must do and what we choose to do remain complex. Returning to pre-pandemic activities will be a process. Programs in the church community will reflect that process.  Religious education programming happens when members of the church community give of themselves to teach.  Yet, these are the same people who need time, patience and flexibility with their return. 
 The question remains as to exactly when we return to in-person worship. Will we be ready to resume RE at the same time? That depends somewhat on how many folks will consider it part of their own re-opening to be with children and youth on Sundays.  The Religious Education Committee aims for programming that offers self-determination, play, and gentle ways for children, youth and families to re-enter beloved community. 
And we'd like to offer OWL. Churches all over the country face the same predicament, no OWL training and currently trained facilitators trying to get their feet under them.  If you are trained, and you think you might be willing to teach OWL next year, please let Christine or someone on the RE Committee know.
For now, I look forward to seeing children, families, and others on the grounds and in the healing space of nature this Spring! Please see the offerings for the month of May on the What's Happening in RE page.
In faith,
Chrisitine
Vision
March 2021
"It will be the enduring values and the heart-centered vision that you arrive at, based on your unique identity as a learning community, that will guide your response to UU religious education in a post-pandemic world".  
This was my message to you in December, as we continued the journey together during this interim period, exploring these very things – values, vision, and identity. In late February, a group of 25 plus people came together over Zoom to engage in a visioning session for the religious education (RE) program.  These 25 people didn't just represent their own experience with RE but came to the session with others in their hearts –  their children, the children of fellow congregants, children they have taught in RE classes, partners who went to the service alone while they taught, teens they have mentored and traveled internationally with, committee cohorts, past DRE's and more. This is why the sharing was so rich.  We used a platform called Jamboard which allowed people to share their thoughts in response to prompts on sticky notes and put them on a whiteboard for all to see. They have since been moved around and grouped within common themes. Together, they make a sort of visual landscape of the values and the vision that is emerging to reveal an identity that is decidedly Unitarian Universalist yet uniquely reflects this church, its place, its people, and its religious education program. 
A specific vision will take more time to emerge, however you have an amazing start.  We were able to list both the characteristics of your past successes and your hopes for future programming. Standing back to take it all in, it is hard to tease the two lists apart. This is a good sign. It means that your aspirations are rooted in things that you have already done, and done well; things that have spoken to who you are as a religious community for and with children and youth. This is a good place from which to step off.  It is not so much "new" as it is "clarifying" and should guide you into programming that is ever more in alignment with your values, your UU identity and your strengths as a learning community.   
I have synthesized what came out of the visioning session into a series of "guiding lights" in the form of an infographic that is named, for the time being, a roadmap. We hope to have a session whereby we can decide if it does indeed represent the core ideologies of the religious education program at UCS.  If so, it can be used to guide you into the next phases of your programming.  As the pandemic shifts and eases to a degree, and we begin to look for a new normal, may this be a resource in the process of discernment.  Onward! 
What's Next?
December 17, 2020
During the interim period between settled religious education leaders, there is a generally accepted series of tasks to be achieved as suggested by the Unitarian Universalist Association which has been offering guidance to its member congregations for almost 60 years. Charting the course for the continued health of the religious education program includes claiming, honoring, and appreciating the program's past as well as illuminating the program's unique identity as a learning community. What are its values, strengths, needs and challenges?   
We have begun this discernment together and I am humbled by the dedication, pride, and commitment of so many people, past and present, to the religious education program here at UCS.  This deep dive into the history and identity of this lively program that has served generations of UCS-ers will likely take us through the church year.  
A first-round of sharing happened in November and we hope to do more in January.  Parents and some youth have been reflecting not only on what has been meaningful but also what has been challenging. I appreciate the level of insight that all are offering as it shows a true caring for this community and its beloved program.  There are many more voices to be heard, including more parents, people who have taught RE in the past, youth who have most recently been involved in the program, and even adults, once children here, who have long since gone, though still have ties to UCS. Each voice, each reflection adds to the distinctiveness of what you, in collaboration with your religious education staff, have created here over the course of decades. 
There is enough substance here to spawn several deep and meaningful conversations with the R.E. Committee as we integrate the feedback, wade through curricula, and identify the core values and pillars of the religious education program in service of what's to come. 
And what is to come?  This question is made far more complex by a global pandemic with far-reaching effects, many of which will filter in some way right down to the children and adults who walk through the doors of UCS when they once again open – to say nothing of how we are serving those who currently sit in our virtual circles. 
While we can imagine returning to normal and the comfort and care that will bring, we must ask ourselves if "returning to normal" will actually happen. Even if we attempted to do so, will what we were doing before meet the needs of a community of children and youth who have experienced a year like no other in recent history?  Likely not. I recently read an article by a retired educational administrator that exhorts educators not to focus on getting children academically "caught up", rather, to meet them at the door with art supplies, paper, music, room to dance and play, and to give expression to, create an outlet for, the traumatic effects of what will be over a year of pandemic life. A year with widely varying impacts on children from the loss of loved ones, to family financial stress, to loss of social life, to the total disruption of all they knew to be a constant. 
While that question looms large, I am confident that the discernment process that we are already engaged in is the best thing we could be doing at this time. It will be the enduring values and the heart-centered vision that you arrive at, based on your unique identity as a learning community, that will guide your response to UU religious education in a post-pandemic world. Even if it is a work in progress, because living in the question is one of the things Unitarian Universalists do best. I am honored to witness your process and look forward to what the year births.     
Working with Change
October 28, 2020
This past summer I had the pleasure of studying Professional Interim Ministry with the UUA.  I was pleased to find that systems thinking, a subject in my graduate studies, was expanded on and applied to ministry; yet upon entering, my intellectual insight faltered a bit.  The course was attended not only by religious educators but also by music directors, ministers, executive directors, membership staff, and administrators.  At first, I was apprehensive about the "generality" of the course, thinking that if it wasn't solely focused on religious education ministry, that I would emerge from the course lacking something.  Oh, that rugged individualism. Continued presence brought me back to what I already knew. When there is a change in one part of a system, it reverberates through the whole system and is felt in all of the other parts of the system. We are all interconnected. A significant change in the religious education program means a significant change within the church as a whole. 
Change is ever-present.  That is why in this course, professionals could attend even if they were not serving in an interim capacity themselves, even if their church was not currently in a time of transition.  We can expect change and we can work with change.   
There are certain phenomena we can expect during periods of transition.  There is grief at a loss of the status quo that was built by hard work and dedication, there are instability and fear, and there is limbo. I think of this as the ebb in the cycle of ebb and flow. We cannot stay there indefinitely. Time marches on, needs must be met and reorganization around those needs is a given. The way forward becomes clear. Moving into a flow, the work begins anew.  Know this: it is what we do during the ebb and flow of change that determines the character and quality of the coming cycles and as your congregation's current interim professional, I am here as a guide in that work. Louise Marcoux's long-tenured and outstanding dedication to the religious education program at the Unitarian Church of Sharon has an impact on the entire congregation in one way or another. Likewise, her retirement will have far-reaching effects. I am convinced that within this challenge lies the map for renewal and rebirth of the religious education program. It will be a program built upon a strong foundation, with a well-articulated philosophy, and an adaptive ability to guide and accompany the faith formation of young Unitarian Universalists for years to come. 
A part of my charge here is to tend to the operations of the religious education program, a unique challenge at a time like this, with face-to-face, in-person programming suspended.  There is no question this will go down as a strange and dark time in the history of this church. But perhaps there is a gift in this that can be put toward our interim work together. Because in this darkness, we can kindle a fire and pull up a seat as the light of the flames flickers across our faces. We can pause, listen to the crackling of the fire, and we can tell stories; stories about what brought us here and about what inside us has been met, nourished or ignited.  As we devote our attention to the past –  not only of the religious education program but of congregational life in general, our joys and our sorrows will have the opportunity to surface and be witnessed.  And perhaps in that process, a spark will ignite that will begin to illuminate the way forward. I invite you to attend one of the story-sharing events on the calendar over the coming weeks.  I hope that you will attend, for the simple acts of sharing one's story and receiving the story of another are deeply healing and restorative. As nature moves into its quieter, darker months of dormancy, may we too take advantage of those things that restore us. 
Greetings!
July 6, 2020
Dear UCS Community,
It is a pleasure to be introducing myself as the incoming Interim Director of Religious Education. Having served as a DRE in southeastern MA over the past decade, I have come to know Louise and her work with the religious education program at the Unitarian Church of Sharon and it is truly an honor to step into this role, following such a bright individual who has led with integrity, creativity and dedication. I look forward to learning more fully about the work you have all been doing together!
 A little about me: I'll be travelling to Sharon from Duxbury where I live on a peaceful wooded lot with the majority of my four young adult children along with two dogs, a cat and a half dozen chickens. I spend as much time as I can out in nature from gardening to backyard campfires to honing my naturalist skills.  In addition to my work as a professional religious educator, I maintain a private practice as a nature connection mentor and personal coach. To all of my work, I bring values deeply rooted in the notions of inherent worth, interdependence, reciprocity, and holism. I am committed, within my sphere of influence, to both the inner work and outward actions that seek to dismantle systems of power and oppression. It brings me joy to explore, through teaching and learning, how to bring our values to life and how to cultivate one another's gifts so that we can be a contribution to the systems in which we are embedded.
A little about our upcoming work together: After many years as a ship well-sailed, the religious education program at UCS enters this transitional time from a place of strength. I look forward to working with the RE committee and a cadre of volunteers to continue the provision of religious education programming at UCS, albeit creatively in these times. In addition, we will take time to reflect on where the religious education program has been, to discern the unique essence and identity of this program as it stands today, and to articulate a commitment to its health and vitality in the future.  In short, we have work to do!  Soon you will have information on my office hours and channels of communication. I'm looking forward to meeting you all and embarking on this journey together.
In faith,
Christine Bulman
Interim Director of Religious Education
she/her pronouns

Louise Marcoux (DRE from 2004 to 2020)
Louise's last day as our DRE:  June 30, 2020
(June 2020)

Goodbye
I keep finding the words of Adrienne Rich's Stepping Backward running through my mind as I read an email or prepare a family worship service.  Rich's poem explores the challenges of appreciating a significant ongoing relationship.  She uses the metaphor of stepping back to say goodbye to explore our need to step out of ordinary time and see things whole, entire.  
There is one image that keeps returning:  "Because we know each other, crack and flaw, like two irregular stones that fit together."  Well before I had developed a formal philosophy of religious education, I intuited that what I had to offer would serve this congregation well.   There was a goodness of fit between your purposes and my vision — a fit that allowed me to grow and change while the congregation grew and changed.   What a blessing that has been for me!  You have made it possible for me to dig deep and give you my best stuff, year after year.
Soon it will be time for us to step backward for real — for keeps.  My hope is to make June a time to appreciate the journeys that we have been on together and to see each other whole, entire.  
With so much love,
Louise
---
The Talk (June 2018)
Telling your child that the world is a more complicated, unfair, and frankly scarier place than they thought it was — it's not something that parents look forward to.  Parents want their kids to grow up hopeful, strong, empowered.
Parents of African-American children don't have a choice about this.  If they want their child to survive, that child needs to know how to navigate interactions with authority figures who view them with suspicion and fear.   If they want their child to remain emotionally intact, they need to help their child develop a sense of "who they really are" – separate from what scared and suspicious people are projecting on them.  This Talk about race and racism has to start when children are young – because the toxic interactions start when they are young.  And it is ongoing.
So what does The Talk about race and racism look like in white families?  When does it happen?  What motivates white parents to talk about race and racism with their children?  At what age is it appropriate?  What should a white parent say to a white 5 year old?  An 8 year old?  How much is too much?  How little is too little?  Where would they begin?  (These questions are eerily reminiscent of an OWL parent orientation; here's another topic about which many of us have extremely little experience of how to talk effectively and appropriately with children.)
My response has been to go back to the beginning – to understand what whiteness is all about.  I've been following Scene On Radio's series of short podcasts "Seeing White."  The series has made me reflect about who I am and about how whiteness functions in America.  It has been an unsettling and exciting journey into seeing my world with fresh eyes and imagining new ways of addressing prejudice and racism in myself and in this society.
Would you care to join me in this exploration?  I would like to open a conversation among adults who want to listen to these podcasts and engage in a candid, thoughtful exploration of whiteness.  I hope that together we'll create a space where we can discover how to talk about race and racism with one another… to develop the skills to talk with our children about it.
Current meeting plan:  Once a month on Sunday evenings, 7-8:30 pm.
Blessings,
Louise
---
March 2018
"I want to have an argument"
I keep on going back to the Monty Python skit in which a man walks eagerly into an office and sits down with urgent intensity.   The man behind the desk starts shouting horrible things at him. In shock, the visitor eventually stammers "But I want to have an argument." Abashed, the man behind the desk replies,  "Oh,…sorry," pointing to his credential, "This is Abuse."
Things are happening in our society right now that are worth arguing about.  And instead of a robust discussion of an issue, we get Abuse. Those verbal body slams send the message that real discussion isn't possible.  We can't really talk. Words don't work. This is a very dangerous message.
I believe that discussion and argument are essential skills if we want peace and friendship in our world.  We don't see things the same way. If we can't talk about our differences and say what we need (and listen to others share the same), there is only silence, not peace.  And when verbal abuse is also present, there is resentment, hatred, fear.
I am left with questions, rather than an answer.  What am I doing to help the young people at church learn to discuss and argue fairly?  How do we help our children learn to stand up for what matters to them AND to listen respectfully to opposing viewpoints?   How do we support them in recognizing verbal abuse and calling it out for the corrosive agent that it is?
I'd love to hear where you are on this journey with your family.  What has been helpful? What wasn't? This community is rich in experience.  Let's share the wealth!
Blessings,
Louise
---
May 2017
REFLECTIONS FOR RE SUNDAY – APRIL 9, 2017 – RE Teacher Experience by Barbara Rose
Good Morning. When Louise asked me to share my experiences as an RE teacher for the 5th and 6th graders for the past 3 years, it became an opportunity for reflection and contemplation. What arose for me was a theme I have been thinking about a fair amount lately – Giving and Receiving.
As an RE teacher I was certainly asked to GIVE some things.
1)      On a practical matter, the most obvious thing was my TIME:
FIRST: Before classes actually began I was asked to attend an Orientation Session and a meeting with other volunteers assigned to teach the same grades.
SECOND: There's the time when I am actually serving as Lead or Assistant teacher for an assigned class.
 THIRD: There is the preparation time for when I am leading a class. This varied for me depending on the specific curriculum and how much time I wanted to put into it. As I like to be well prepared, for my own comfort level I would often put a fair amount of time into preparation. But it appeared to me that some other teachers spent less time and still did a great job.
FOURTH: Time for self-reflection – Every class, especially those with a specific curriculum asks that we take some time to explore our own thoughts, beliefs and emotions around the assigned topic. For example, when the focus was on stereotyping and bias I was asked to look at my own. When the focus was on being a good listener, I was asked to reflect on how much I myself was really present to another.
2)      HONEST FEEDBACK TO LOUISE – Louise made very clear from the beginning that she wants the teaching experience to be one that serves the teachers as well as the students. She invites us to share our concerns, if any, and to affirm that the grade we have been assigned feels like a good fit.
3)      And in accordance with the UU Principles – I was asked to bring an OPEN MIND AND HEART – to the students and the other teachers– their skills, their challenges, their interests
Now, what about the opportunity to RECEIVE from becoming an RE teacher? Well, let me share with you what I believe I have Received:
CONFIDENCE:  When I first thought of volunteering as an RE teacher, I questioned my own capacity to do so, as I had never had any real teaching experience. Over the years, my confidence in being able to prepare and lead a productive class has really grown.
SELF-AWARENESS –This has been a great opportunity to learn more deeply about my comforts and discomforts, my strengths and weaknesses.
AN OPPORTUNITY TO CHALLENGE MYSELF – ESPECIALLY AROUND MY IDEAL OF PERFECTIONISM.  This included learning to let go of the set plans I made and go with the energy and flow of the class when that felt most appropriate.
RESPECT OF DIVERSITY AND AN AWARENESS AND RESPECT FOR EACH PERSON'S INDIVIDUALITY. This applies to both teachers and students. Just as the students have different learning styles, each teacher has a slightly different teaching approach
AN OPPORTUNITY TO BE AS AUTHENTIC as possible and bring the best that I have to offer without comparing myself to the styles and personalities of the other teachers
And of course, an opportunity to GET TO KNOW SOME OF THE STUDENTS BETTER AND recognize their intelligence and open hearts.
Lastly, A SENSE OF JOY AND SATISFACTION believing that I had a positive impact on some of the students' lives as I was witnessing important learning and sharing happening during the classes.
In sum, when I look back over these three years it is clear to me that I HAVE RECEIVED MUCH MORE THAN I HAVE GIVEN.  So if you're thinking you might be interested in teaching next year, and feel a tug at your heart encouraging you to do so, I hope you consider signing up. Hopefully, like me you will find the experience not only one in which you will be GIVING, but one where you will be RECEIVING many gifts and opportunities for self-growth.
Barbara
---
May 2015
I'd like to share my blog-space with another talented religious educator from our congregation:  Christian Roulleau.  Christian shared these remarks during Time for Teachers on Religious Education Sunday on March 29, 2015.
Stop me if you've heard this one: A Unitarian is someone who comes knocking on your door and asks "Why am I here?"
Well, at this particular moment, I know that I'm here to share with you what I've learned from teaching the Pre-K and Kindergarten RE class. That's an easy one.
I like that joke because I can poke fun at myself, but it's also a pretty good credo. As definitions of my religion go, 'a dialogue with others on the great questions of our shared existence' … ain't so bad.
It's also exactly the question that many of us hear from our children every Sunday: Why am I here? Why do we come together here every week, whether downstairs in RE classes, or here in the sanctuary for family service at 10, or at 10:30 for 'grown-up church', as my daughter calls it?
We choose to come together here because, while we countenance a broad range of answers to the "Big Question" of why we are here, we share a few basic principles to guide the dialogue. Well, seven principles, officially, derived from six sources. I've been attending UU services for a few years now, and I couldn't accurately list all those principles and sources, and certainly not in the right order.
But I've got the covenant down cold, and I'm sure many of the kids do too. It's a nice summary of the seven principles, but it still contains some big concepts — doctrine, sacrament, prayer, the divine — that are not self-explanatory.
Can it be boiled down into something even simpler?
We've all heard the phrase 'explain it like I'm a four year old'. But notice that the people who say that are never actual four year olds. We all need it stated simply sometimes.
That's why I love the chalice-lighting words you heard the kids do such a great job with this morning. They open every class with these words.
We light this chalice to CELEBRATE Unitarian Universalism.
Above all, each class is a celebration. Simply coming together for music, stories, conversation, and reflection is really FUN, just as much up here as downstairs.
We are the church of the OPEN MIND.
We come together to open our minds to new information and new perspectives, to possibilities we hadn't considered, recognizing that we're never done learning and that, in the words of Oscar Wilde, 'the truth is rarely pure, and never simple'.
We are the church of the LOVING HEART.
We come together to open our hearts to the joys and sorrows of life, sharing them with each other to magnify the joys and ease the sorrows, recognizing that our emotions are not a sign of weakness, but a source of strength.
We are the church of the HELPING HANDS.
And together we work toward peace and friendship in our world.
We come together to turn our curious minds and compassionate hearts to concrete action in the world, to make our society fairer, healthier, and more peaceful.
So those words are a nice summary of our covenant for the kids, but what I've learned from working with these kids is that their minds are already open, their hearts are already loving, and they already take pride and satisfaction in helping. As teachers, we are simply here to nurture that instinctual curiosity, kindness, and altruism.
And often, I'm the one who needs the reminder most of all.
Not a day goes by that I don't experience some frustration, hopelessness, anger; at the violence and injustices of the world, or at some ultimately insignificant personal problem — someone cutting me off in traffic or slighting me at work.
That's when I think of sitting in a circle with the kids on a Sunday, holding their small hands and celebrating all the best things in ourselves, each other, and our world.
And I think, "Why am I here?"
Open mind.
Loving heart.
Helping hands.
---
September 2014
Some links to interesting articles I'd like to share:
A fun piece about increasing communication with your child(ren): 25 Ways to Ask Your Kids 'So How Was School Today?' Without Asking Them 'So How Was School Today?'
What are the pros and cons of segregating people by age?  What is the takeaway for our families, our congregation, our town? What 'Age Segregation' Does to America.
This article is really about cultivating empathy and kindness in our children.  Anyone want to discuss it further? Are You Raising Nice Kids? A Harvard psychologists gives 5 ways to raise them to be kind.
---
January 2014
Monet and the Open Mind
How do we teach children about the fundamental messages of Unitarian Universalism?   Real life provides all the stories we could ever need. 
When I learned that the worship theme was French Impressionism, all I could think of was the scathing commentary Monet's pioneering work received from the Paris Salon of 1874.   The story I shared with the children is a loose imagining of that pivotal moment in art history.
Today's worship service is about French Impressionism – which is a beautiful approach to painting.  So I thought it would be fun for us to meet an artist who created Impressionist paintings.  Claude Monet's paintings are world famous treasures that are exhibited in art museums all over the world.  So let's meet Monet when he was a young artist.
Look, he's working on a painting.  And here are som
e people checking out his work.
–          Is that supposed to be a boat? 
–         It's so blurry!  A real artist's work is more detailed.
–          What strange colors!  Yuck!
Wow!  What's going on here? 
I think that these folks expect Monet's work to look like other paintings they've seen.  They aren't used to his way of looking at things.   And they don't know what to make of it. 
But the problem is, they are being closed-minded.  I wonder what it would be like if the same people came by again with open minds.   When our minds are open and we see something we have never seen before, our minds are filled with questions instead of criticism.  We're curious. 
So let's see what happens:
Here's Monet again.  And here are some open-minded people checking out his work.
Wow.  I've never seen a painting like this before.  Why have you left out so many of the details?
Monet: I'm trying to capture the way the fog is lit up by the rising sun.  My eyes can't really see all the details.  So I'm just painting the shapes that come through the fog.
Oh, so that dark shape in the middle is all you can see of the boat out there?
Monet: Yes.  I focus on what my eyes are actually seeing instead of what I think is out there.
How do you choose the colors? 
Monet: I'm really interested in light and shadow and how the colors of things change as the light changes.  I like to include all the colors that I see in my paintings.
So how was this different than the first time?
(The children surprised me by saying, "They like it!"  I wondered with them about that:  "They asked open minded questions about what they were looking at.  They found out a lot about what the artist was trying to do with the paint.  They are being curious and open-minded.  But I don't know whether they actually like the painting or not. ")  
How do we keep our minds open?  We don't expect things always to be the same.  We ask questions about things that aren't familiar to us.  We avoid criticism – and focus on our curiosity.
Keeping an open mind isn't always easy.  Sometimes we're tired or cranky and it's hard to deal with new things.
Unitarian Universalism tells us that when we keep our minds open, we will meet more people, have more cool surprises, and experience more beauty. Open mind, helping hands, loving heart.

---
November 2013
Ideological Glasses
I have been reflecting on something Pope Francis said during a homily in October:  "Faith passes, so to speak, through a distiller and becomes an ideology.  And ideology does not beckon [people].  In ideology there is not Jesus: in his tenderness, his love, his meekness.  And ideologies are rigid always, in every sign, rigid."   Later on he remarked, "The faith become ideology and ideology frightens, ideology chases away the people, distances, distances the people of the Church and the Church of the people." http://www.rawstory.com/rs/2013/10/21/pope-francis-describes-ideological-christians-as-a-serious-illness-within-the-church/   
While this translation is on the turgid side, I recognized his point.  Faith is not an ideology – but it can be turned into one if we focus so hard on ideas and being right that we forget about compassion and relationship and mystery.  And when that happens, it isn't faith anymore.
In mid-November, the worship service focused on the current situation in American political dialogue – providing me with the opportunity to share my meditation on the pope's homily with the children and adults of this congregation in mid-November.
People often see things differently from one another.  And sometimes those differences can make it hard for them to get along with one another.  How can people find ways to listen to each other despite their differences?
Here are two friends talking.  I wonder what we could learn from their conversation.
(I step to the right and put on sunglasses to be Tom; I step to the left and remove sunglasses to be Fran.  They didn't have names that Sunday – I made that part up more recently.)
Tom (wearing sunglasses): My religion tells me that having pets is wrong.  It says so in our holy book.
Fran:  Really?
Tom: Yes.  Pets just distract people from focusing on what is important in life.  Look over there.  That woman is totally ignoring her little boy because she's paying attention to her dog.  That is wrong.  She is a bad person.
Fran: Is your whole religion about not having pets?
Tom: No.  We don't talk about it at church on Sunday.  But a group of people in my church began focusing on this pet problem.  And then I met a bunch of other people online who also realize what a big problem this is.
Fran: So what do you talk about at church?
Tom: Well, the main message is love.  God loves us and calls upon us to love one another. 
Fran: So where does this business about pets come in?
Tom: Well, someone pointed to a story in our holy book that was about things that got in the way of our loving connections with one another and God.  And in the story, one person was more interested in her cat than anyone else. The more we thought about that story, the more we realized that everyone can be more connected to God if only they will get rid of their pets.
Fran: Okay. I want to tell you something.  I really like the way that your church encourages you to love one another.  My church encourages me to love too.
One thing that I don't understand, though, is why you are focusing so much on one idea that makes you judge people like that lady over there so much.  You told me that you think she is bad.  But you really don't know her at all.  
Tom: But I do know.  I can tell just by the way she is with her pet.  She's bad.
Fran: Hey, where did you get those glasses?  They're cool.
Tom: Yeah.  Everybody in my no-pets group at church wears them.  They're ideological glasses.  They help me see in great detail all the things that are wrong about having pets.  The first time I put them on, it was like — NOW I GET IT.  I could finally see how there was nothing good about having pets.  
Fran: What would happen if you took them off?
Tom:  I don't know. I never take them off.  Why should I?  They help me see everything so clearly.
Fran: Why don't you take off your ideological glasses just for a minute — just to notice what a difference they make?
Tom: What would be the point?  I wouldn't be able to see as well.
Fran: I don't know.  Maybe you'd just see differently.
Tom: Oh, okay.  (takes off glasses)
Hmm.  Hey, look over there.  There's someone's grandmother sitting all alone on the park bench.  She looks sad — and lonely.  And look, there's a boy who's walking his dog.  And the dog is coming up to the grandmother.  And she's petting the dog.   And she and the boy are talking to one another.   The boy is sitting down now, too.  And, look, she's smiling a little.
When I had the glasses on, I could just see the badness.  It was so clear.  But with the glasses off, I see everything that is happening.  I see the kindness and the caring and the way that pets can bring strangers together in a friendly way.  It's just a lot more complicated.
What can we learn from this conversation between friends?  Let's breathe into that question for a moment and reflect on it.
The message from our church is Love.  Love, love, love.  If we want to be loving people, we need to avoid ideological glasses.  Ideological glasses can make us focus in on little things too much and judge people harshly.  Ideological glasses can make us lose sight of what is really important in life.
Don't get me wrong.  Unitarian Universalism is definitely for thinking and ideas.   It's good to have ideas and to test them out and explore their meaning.  But when an idea becomes more important than love — when an idea tells us that we should stop loving and caring because that idea is truer than love — that idea has become an ideology that doesn't fit with the main message of our faith, LOVE.
Ideological glasses can be hard to notice some times.  I hope you'll talk with your parents about how to notice them and what to do with them.
Open mind, helping hands, loving heart.
---
Some thoughts on Religious Education — shared with the congregation last spring on Religious Education Sunday:
Clay Vessels I
Every day each of us is showered with experiences.   We taste something sweet or salty.  We see something we've seen before or something totally new to us.  We hear someone familiar speaking to us or we hear a scary unfamiliar sound.  We hold someone's hand.  Or we fall down on the ground and skin our knee.   Every day, each of us is showered by experiences.  Like rain falling on us.
Some of those experiences just wash over us and drip off us and that's the end of them.   Others we may want to hold onto, but they just sort of slip through our fingers and are gone.  And some stick with us – somehow there's something inside of us that holds onto those experiences.  Something that makes them containable.
So why is it that some experiences stay with us and some just slip away?
I like to imagine that inside me there are little bowls that catch those raindrops of experience.  Little bowls that hold the water of what has happened to me.  Little bowls that give a shape to that water.   By holding the water, the little bowls let me look back at things that happened to me yesterday or two weeks ago.   By holding all these different experiences together, the little bowls help me discover connections among the many different things that have happened to me.  And by giving shape to the water, the little bowls help me reflect upon what all those experiences, put together, might mean to me.
Let's breathe for a moment and try to imagine the little bowls inside each of us.  Are they open and ready to catch the raindrops of our experiences?  Are they covered up?  Let's breathe, and prepare them to receive what will be shared today.
Clay Vessels II
When I was 9 years old, I got to watch a potter working with clay on a wheel.  The clay turned round and round on the wheel.  The potter's touch was so light and gentle, yet the clay changed dramatically with each turn.  It was magical.
When I was 29 years old, I took my first pottery class.  In each class, the teacher would have us follow the same routine.  We would wedge our clay – knead the clay to get rid of the air bubbles.  Then we would center our clay on our wheels.  The teacher would demonstrate how to make something.  He would talk about what he did and tell us about tricks he used to get the clay to move.  Then it would be our turn to try to make the same thing ourselves – or at least to try out some of the tricks he had told us about.
As you can imagine, making that bowl was a lot easier for the teacher than it was for us.  We weren't used to working the clay.  Sometimes what started out as a bowl would suddenly transform into a strangely warped, yet oddly beautiful piece of modern art.  Some days my hands wouldn't be in "a bowl mood" – try as I might to make bowls, my hands kept producing cups.  Sometimes the clay would tear in our fingers.  Sometimes we'd use too much water and the clay would get all sloppy.   That clay ended up in the clay recycling bin – which, in a few days, would get reprocessed into usable clay.  And sometimes, I would make a bowl.  The finished bowl would get moved from the wheel to a board on a nearby table.
Imagine that table as it got covered with bowls.  First, there was the teacher's example.  And then there were all the bowls that the students made.  None of them was exactly the same.  But after a while, as more and more bowls were made, you'd see families of bowls – bowls that were clearly related – families of bowls that bore the mark of the person who created them.
Now you make think this is funny, but I see a lot of parallels between that pottery class and the way we do religious education at this church.    First of all, the teacher's goal was to engage students in working with clay.  The most important thing was the doing.
Second, the teacher understood that each student had to find their own way of throwing on the wheel.  Each person's way was a little bit different – based on the size of their body, the size and strength of their hands, whether they were right-handed or left-handed.  The teacher's job was to support students in finding their own way of throwing pots, not to show them the one right way to do it.
Third, the teacher expected and affirmed variety.  There is no one right way for a bowl to look.  Sure there are some things that are not bowls, but there's a pretty broad range of shapes and sizes that could all be called a bowl.
Fourth, the teacher didn't expect perfection from students.  Not every attempt at a bowl was going to work out.  We learn from failures as well as from successes.
The results varied from pot to pot.   But over time, a student who kept at it became confident with clay.
Here at church, the teacher's goal is to encourage children to make connections between their lives and the big fundamental human questions – what is the purpose of my life?  How do I lead a good life?  Why do we suffer?
The goal here is to help each child become confident in working with the clay that is his or her life – in forming that clay into meaningful shapes and containers that hold and reflect his or her experiences.
We don't expect perfection.  We encourage variety.  We know that each person has to find his or her own way.  The most important thing is the doing.
Blessed be.