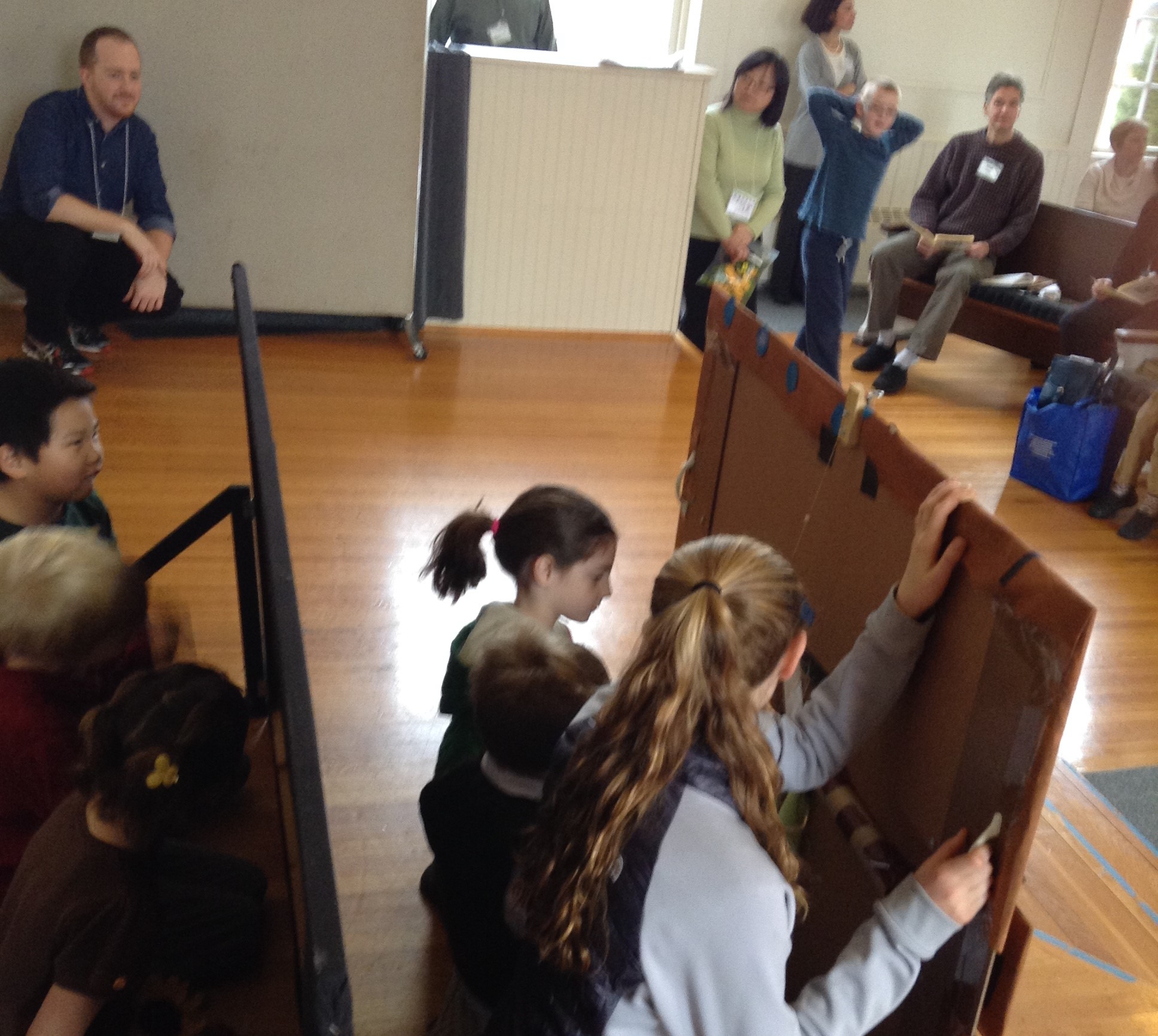 Creating Home
In Creating Home, children explore the sense of sacredness, the beauty of hospitality, and the gift of loving relationships that a home can represent.  Activities will include storytelling, sharing circles, art projects, games, and costume box theatre.
Revels:  Solstice Sunrise
Children explore humanity's relationship with the sun — as source of food and life — and consider how people have affirmed that relationship in history. The group will focus their energy on a big art project about the solstice which they will share with the congregation during the Revels worship service.
Revels lessons: Sunday mornings, October 28 – December 2
Revels rehearsal:  Sunday, December 2 during coffee hour
Revels final run through and worship service: Sunday, December 9, 9 -11:30 am