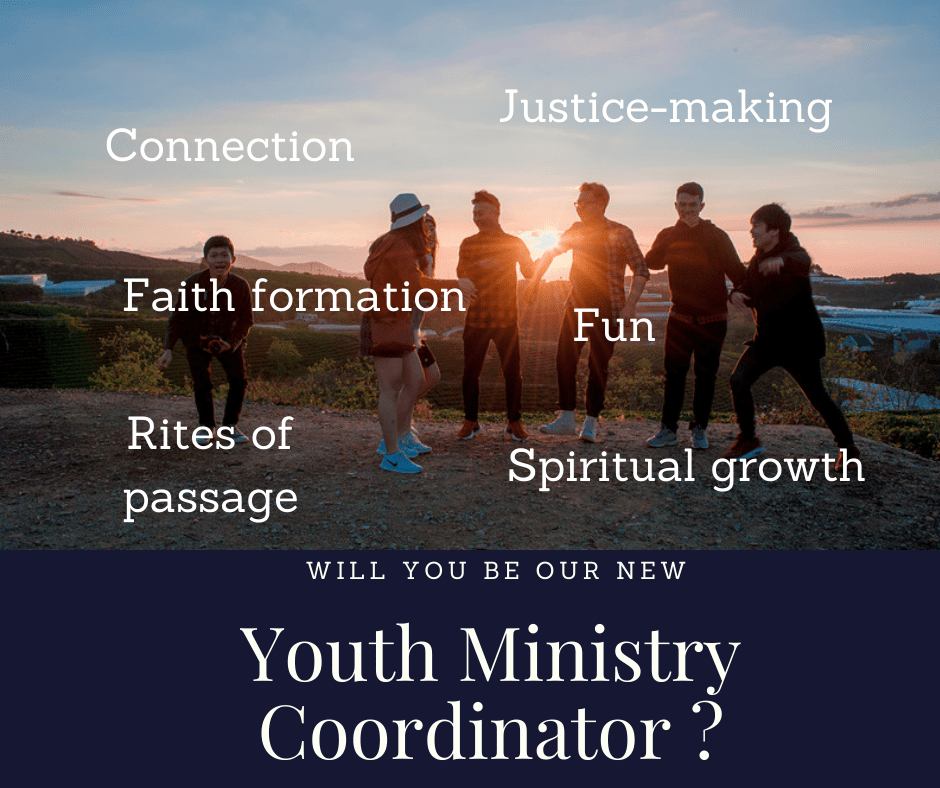 Click image for job description
Do you like working with youth?
Do you have interest or experience in religious exploration and faith formation with young people?
Are you looking for flexible, part-time work in a UU congregation?
The Unitarian Church of Sharon is a vibrant mid-sized congregation in Sharon, Massachusetts serving 176 adult members with a children and youth enrollment between 30 and 80 (COVID had a direct impact on our RE enrollment). We are seeking a Youth Ministry Coordinator to begin August 15, 2021. This position is 46 weeks/year (August through June), 18 hours per week.
In collaboration with the Director of Religious Education (DRE) and the Religious Education Committee (REC), our Youth Ministry Coordinator will coordinate a safe and inclusive ministry with middle and high school youth that includes implementation of junior and senior youth groups, adolescent Our Whole Lives, Coming of Age and Anti-oppression programming. This position promotes a youth empowerment philosophy across programs and cultivates a balance of social action, worship, learning, fellowship, anti-oppression work, leadership development and youth-adult relations.
To apply, send a resume and cover letter to Christine Bulman, dre [at] uusharon.org