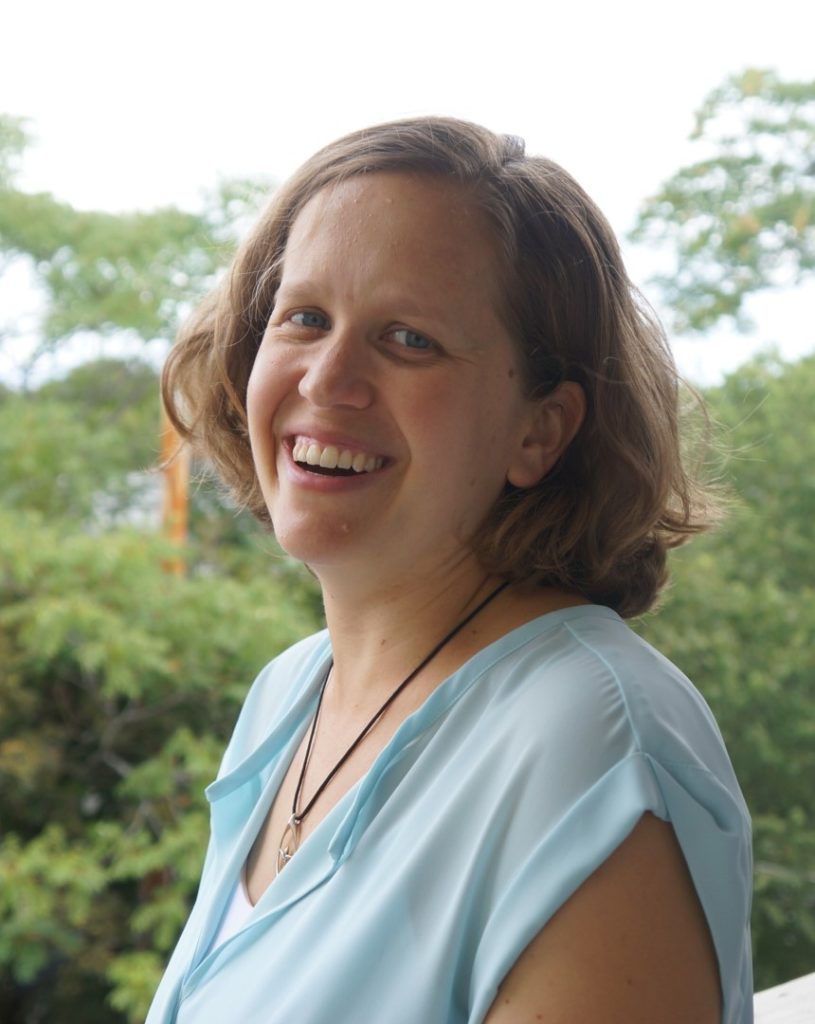 April 2019
To the members, friends, youth, and staff of the Unitarian Church of Sharon,
I am delighted that your Ministerial Search Committee has invited me to be your Ministerial Candidate. When I started learning about you in your Congregational Record, I began to feel a resonance with UCS: your commitment to one another and the vitality of your congregation, and your care for the community and the world beyond your church walls. You inspire me! When I met your Ministerial Search Committee, first online and then in person, the resonance only grew stronger, calling me to serve in ministry with you.
I feel called to join you in your mission to grow in mind and spirit across and in celebration of our differences, to be part of UCS's liberal religious witness in the community and the wider world, and to support your powerful culture of shared ministry. This is a call I will gladly follow if you vote to call me as your next settled minister. We will have time to discuss the possibility of our shared call during Candidating Week, from April 28 through May 5. I hope to meet you that week!
But first, I would like to share a little bit about myself. I grew up in the UU Church of Arlington, Virginia. As a kid at UUCA I learned to think deeply and sing loudly, and I learned that church is the place where we can promise to be better, break that promise, and then try again. I attended Boston University for undergrad with a major in Environmental Studies. I followed my love for the environment to work with environmental education in Boston Public Schools, community gardening, and organic farming. I then worked at an urban farm based at a homeless shelter in Dorchester for about five years. It was there that I began to feel called to Unitarian Universalist ministry, as I sought to understand more about the roots of what divides us from one another and how to be in loving solidarity with those on the other side of the lines from me.
I attended Boston University School of Theology and received my Master of Divinity in 2016. I served as ministerial intern at the First Parish of Watertown for two years, and as Youth Ministry Coordinator at the Unitarian Universalist Area Church at First Parish in Sherborn for one year. Since September I have been a Chaplain Resident at Brigham and Women's Hospital. My partner Adam and I live in Jamaica Plain, Boston. We have been together for about 10 years, and we have an almost-two-year-old daughter named June. Adam teaches English at Milton Academy Middle School. If you would like to learn more about me, you can check out my website: uuministry.com/jolieolivetti. And I will certainly share more about myself during Candidating Week!
With blessings and happy anticipation,
Rev. Jolie Olivetti