Worship With Us on Sunday December 03, 2023
Join Us in-person or online
Coffee: Ellen Bordman Greeter: Gary Webber
Flowers: Jessica Plumridge Zoom Host: Glenn Rivard
Point your phone to this QR code and sign up to help out as one of the above hospitality volunteers.
Click this link to learn more.
---
Order of Service
10:00 AM, Family Worship: Question Box 
Bring your questions – large, small, or somewhere in between.  Slide them into the question box and together we will explore and discuss our curiosities – and maybe even come up with some answers! 
Welcome & Announcements
Chalice
We light this chalice for Unitarian Universalism.
This is a congregation of open minds.
This is a congregation of helping hands.
This is a congregation of loving hearts.
Together we work for peace and friendship in our world.
Covenant
Love is the doctrine of this church
The quest for truth is its sacrament
And service is its prayer.
To dwell together in peace,
To seek knowledge in freedom,
To serve humanity in fellowship
To the end that all souls shall grow
Into harmony with the divine:
Thus do we covenant together.
Joys & Concerns
"Wait and see, wait and see, what a world there can be,
if we share, if we care, you and me.."
Meditation Hymn 1009 Meditation on Breathing
Activity & Discussion: Question Box!
Hymn# 402 From You I Receive
Closing Words
In the rest of our time together and in the days ahead,
May we listen to our deepest selves.
May we be open to life's gifts.
And may we be moved to serve needs greater than our own.
Go Now In Peace
10:30 AM Worship: The Gift of Presence, Rev. Jennifer Johnson (guest)
As we approach the season of giving amidst so much human division and strife, perhaps the most precious gift we can give one another is our attentive, compassionate presence. Rev. Jolie is off this week. Rev. Jennifer Johnson is the minister at our UU congregation in Bridgewater.

Music Upon Entering Mel Springer, Music Director
"3 Easy Pieces " for piano four hands Andante — Balalaika — Galop by Igor Stravinsky (Russia, 1882-1971) Dinah Altman, primo Mel Springer, secondo
Welcome & Announcements Ashley Tsongas, Worship Coordinator
Prelude "Autumn Leaves" song by Joseph Kasma (Hung.French, 1915-1969); arr. for guitar by Eva Cassidy (Maryland, 1963-1996); arr. for piano by Mel Springer
Opening Words by Kathleen McTigue, Rev.Jennifer Johnson, Guest Minister
Opening Hymn# 16 'Tis a Gift to Be Simple
Chalice
Covenant (see above)
Centering Hymn #123 Spirit of Life
Centering Breath
Joys & Concerns
"Wait and see, wait and see, what a world there can be,
if we share, if we care, you and me.."
Offertory Two short pieces by Igor Stravinsky Larghetto in E-minor Etude in D- minor The December Brown E donations during regular services will be directed to the Unitarian Universalist Service Committee's Emergency Response Fund (uusc.org). The Fund provides vital assistance to people impacted by natural or human-made disasters yet whose access to aid is most limited. Currently, UUSC is using resources from the Emergency Response Fund to support people facing extreme violence and threats to their safety in Haiti and Ukraine, following intense political and humanitarian crises happening in those countries.Text "Give" to (781) 614-7277 to donate to the Unitarian Church of Sharon. The first time you do so you will be prompted to provide payment information and to select the recipient of your gift.
Reading On Empathy by Brené Brown
Hymn # 118 This Little Light of Mine
Sermon The Gift of Presence Rev. Jennifer Johnson
Interlude Bagatelle in C-major by Igor Stravinsky
Prayer & Meditation Rev. Jennifer Johnson
Closing Hymn # 131 Love Will Guide Us
Closing Words Rev. Jennifer Johnson
Postlude Berceuse and Finale (from "L'Oiseau de Feu" — The Firebird by Igor Stravinsky
---
Upcoming Events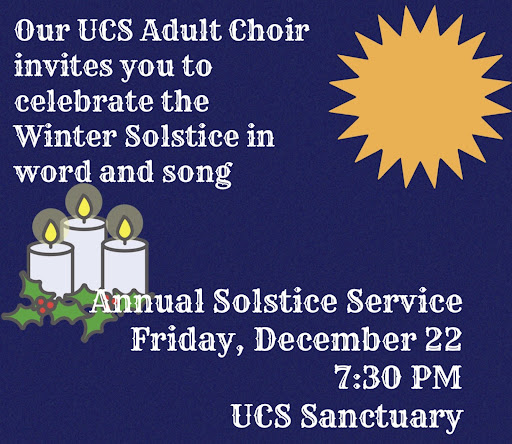 ---
Zoom Link for our Virtual Sanctuary
Zoom information: Meeting ID: 945 6326 5033 Password: 3652
More Zoom information including the phone numbers can be found here
---
If you are joining for the first time, please sign our Visitor Guest book
---
<!—Active script: -->