Climate & Environmental Justice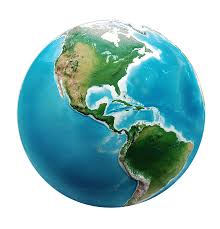 Our congregation is increasingly concerned about stopping and reversing the environmental damage we are causing our planet. We strive to educate ourselves, our congregation, and our community about living more sustainably. This messaging is reflected in Sunday services, Religious Education classes for our youth, monthly Conversations at the Meetinghouse programs, and regular meetings (pre-covid) on dealing with environmental stress and anxiety. We make our facilities available to local environmental groups such as the youth-based Sunrise movement. Our weekly Brown Envelope collection often targets environmental justice groups such as UU Mass Action. The Social Justice Committee also sponsors environmental/environmental justice lobbying efforts of local, state, and federal lawmakers. We form a supportive, active community for crucial sustainability issues, such as protecting Sharon's Rattlesnake Hill land from development.
Our Green Team (GT) tackles our own congregation's carbon footprint. GT evaluates and improves sustainable church practices during congregation get-togethers of all shapes and sizes, including our tableware usage (plates, cups, utensils, napkins), refreshment sources (water pitchers in place of plastic water bottles!), our recycling and composting habits. The Green Team also shares various practical environmental information with our congregation, including Green Tips in our weekly Order of Service and carbon reduction solutions from blockbuster Drawdown author Paul Hawken. The Green Team explores concepts such as sustainable personal investing, local farm gleaning, and environmentally responsible diets; it seeks to involve families in sustainable eating and growing practices. The Social Justice Committee and the Green Team work closely with other congregation groups. For instance, building alterations and expansion sub-committees work with the GT to ensure climate and carbon reduction concerns are integral to the discussion.
We will continue to expand our web of sustainability knowledge, connections, and practices, drawing upon our congregation's strength and expertise, other UU organizations, and our local community to save the only planet we'll ever have.
Helpful Links
Local efforts
Sustainable Sharon Coalition
A local organization of volunteers who inspire, educate, connect, and catalyze our community to protect the planet.
A nonprofit organization dedicated to modeling solutions to address climate change.
Legislative resources
A large state coalition working to power forward with healthy, clean, affordable, reliable energy and a thriving economy.
Sustainable eating
Vegan.com
A great resource for vegan cooking tips and recipes.
Lots of choices that help keep us and the planet healthy.
Easy to follow and step-by-step photographs welcome the uninitiated into their kitchen.  
Organic produce delivered directly to your door for up to 40% less than grocery store prices. Always fresh, sometimes normal.
Save The Food is a website with abundant tips on how to reduce food waste
Sustainable yards and gardens
Square Foot Gardening
Learn how to grow more food in less space.
Rent your own sunny garden plot each season.