ZOOM LINK
UCS Zoom link for Sunday Worship services
For more information on Zoom scroll down.
WORSHIP SCHEDULE
During most of the year, our Sunday morning worship service schedule includes a 10 a.m. service for families (children and adults) and a 10:30 a.m. service for adults. The service ends at 11:30 a.m. is followed by a time of virtual fellowship. Services not following that schedule are indicated.
All services are conducted virtually using Zoom while the church building remains closed due to the coronavirus pandemic. The Task Force to Reopen meets monthly to review this situation and make recommendation to the church Board of Trustees.
Details of the upcoming Sunday service are posted at https://www.uusharon.org/oos/ by Saturday.
Our theme for November is Healing.
November 1 "All Souls"
10:15 Intergenerational Service
Broadcasting from our UCS Sanctuary
Join us for our annual All Souls service in which we commemorate loved ones who have died. To honor and remember our ancestors and all our beloved dead is to seek healing in ourselves.
November 8 "Confronting Racism, Finding Healing"
10:00 Family Service
10:30 Adult Service
We can't heal from racism until the wounding stops, and these wounds impact all of us. This sermon will reflect on how understanding and uprooting racism from within ourselves and our society can be part of the process of healing ourselves and our society. Rev. Jolie preaching. Join us for a facilitated discussion after the service at 1:00 PM on Zoom.
November 15 "Blessing Our Animal Companions"
10:00 Family Service
10:30 Adult Service
Animal Blessing services are traditionally observed on or around October 4, the feast day of St. Francis. We're a bit late with ours this year, but nevertheless we will celebrate and offer gratitude to our beloved furry, feathery, scaly, and other non-human companions during our worship this morning. Our pets are some of our greatest healers! You are also invited to bring your pets to the church grounds on Saturday November 14, between 2 pm and 4 pm for an in-person blessing with Rev. Jolie. We will wear masks, stay outdoors, and observe social distance precautions.
November 22 "Moving Through Change Together"
10:00 Family Service
10:30 Adult Service
Whether or not we ourselves or our children participated in the Religious Education program so lovingly guided by Louise Marcoux for sixteen years, we may all be feeling the shifts and changes in our congregation that her retirement brings. Join us for a special worship service co-led by Rev. Jolie and our Interim DRE, Christine Bulman. With attention to the past, present, and future, we will reflect on what is most meaningful to us in our religious education program and congregational life in general.
November 29th Gratitude
10:00 Family Service
10:30 Adult Service
On this Sunday after Thanksgiving, join us to reflect on what we are grateful for. Co-led by Beth McGregor and Val Vigoda.
---
ZOOM DETAILS
The Unitarian Church of Sharon will be holding virtual services until further notice.
See https://www.uusharon.org/oos/ for the weekly Order of Service
UCS Zoom link for Sunday Worship services
We suggest you arrive early to make sure you are able to connect and to use the time to have child-friendly welcoming conversations with other gathering participants. Unfortunately, closed captioning is no longer working click on the link for UCS Zoom tips for a suggested work-around.
---
Zoom link for Sunday Worship Services:
https://zoom.us/j/94563265033?pwd=WVViOGZLeGVLNnEvZ3pOZS9MZ0JsZz09
Meeting ID: 945 6326 5033
Password: 3652
One tap mobile
+19294362866,,94563265033#
+13017158592,,94563265033#
Note: If your computer doesn't have a microphone and you would like to speak, use Phone Audio on your computer, Continue without Computer Audio (to avoid echo) and call one of these numbers using your phone:
(929) 436-2866
(312) 626-6799
Contact Jeff Rose ITchair if you have any questions.
---
UCS Zoom tips (click here)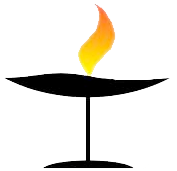 ---
---
Click here for Zoom Help for Attendees.
---
Click here to test Zoom and get some practice.
---
Click here for more Zoom help.
For technical issues or for the link/phone number for an upcoming service, contact the ITchair.