ZOOM LINK
UCS Zoom link for Sunday Worship services
For more information on Zoom scroll to bottom of page.
---
WORSHIP SCHEDULE
During most of the year, our Sunday morning worship service schedule includes a 10:30 a.m. service for adults. The service ends at 11:30 a.m. is followed by a time of virtual fellowship. A 10 a.m. service for families (children and adults) is often the second and third Sunday of the month. Services not following that schedule are indicated.
Details of the upcoming Sunday service are posted at https://www.uusharon.org/oos/ by Saturday morning.
---
May Worship Schedule
Theme: Peace
10:00 Family Services – May 1st, 8th & 15th
10:30 am Adult/Intergenerational Service Weekly
---
May 1
10:00am Family Service: A Time for Peace
Our Unitarian Universalist 6th principle affirms that we believe in working for a peaceful, fair, and free world. This morning we create time and space to embody peace, to cultivate it inside ourselves, and then send it out to those in our hearts through blessings, song and candlelight.
10:30am Adult Service: "Peace Is Possible" | UU Principles Series: 6th Principle
What does the Louis D. Brown Peace Institute and our 6th Principle have in common? They both stand for the belief that peace is possible. Join us in worship this Sunday as we prepare for the Mother's Day Walk for Peace and reflect on how the transformative work of the Peace Institute connects to our UU faith. Rev. Jolie will share the pulpit with Milton Jones, Director of Reentry Services at the Peace Institute.
May 8
10:00am Family Service: Julia Ward Howe and Mother's Day
Today we will honor Julia Ward Howe who was an American poet and author, known for writing the "Battle Hymn of the Republic". She was also a Unitarian, an abolitionist and a suffragist who wrote the original 1870 pacifist Mother's Day Proclamation – nearly forty years before Mother's Day became an official holiday.
10:30am Adult Service: My Rollercoaster Faith Journey and Why It Matters
Or: Join the Mother's Day Walk for Peace (Register here)
UCS Member and BU School of Theology Seminarian Rumni Saha will lead our worship today on "My Rollercoaster Faith Journey and Why It Matters." Rev. Jolie will be at the Mother's Day Walk for Peace in support of the Peace Institute. Join her at the walk, or come to church and hear Rumni preach – it's a win-win!
May 15
10:00 am Family Service: Question Box
It's Question Box time again! Bring your inquiring hearts and minds and we will tap into our collective wisdom – looking for answers and perhaps discovering more questions. We will also celebrate our 4th Principle: the free and responsible search for truth and meaning.
10:30 am Adult Service: UU Principles Series: 4th Principle
Each year we dedicate a worship service to hear the credo statements of some of our fellow church members. Courtney Hopkins and Mike Quinn will share their credos with us, and Rev. Jolie will offer a reflection on our 4th Principle: what it means that UU's are called to a free and responsible search for truth and meaning.
May 22
10:30 am Intergenerational Service: Religious Education and Bridging Sunday
A special intergenerational service that celebrates those who participated in the religious education classes this year, from children in our indoor/outdoor programs to adolescents in the OWL program. Let us also join the Senior Youth Group in bidding farewell to the seniors as they bridge into the young adult UU community. Followed by a celebratory coffee hour.
May 29
Moose Hill Family Sunday
Join us from 10:00 am – 11:30 am at Audubon's Moose Hill Sanctuary. "Faith Among the Trees" is a time to come together in nature with an attitude of both playfulness and reverence. This is an opportunity to slow down and connect with your body, the present moment, nature, and each other. Meet in the Moose Hill parking lot. Dress accordingly including more layers than you think you will need. This is not a traditional hike and we will be moving slowly through the forest. We hope that you will leave refreshed and renewed in body, mind, and spirit.
Five Points Cluster Service in Canton
This Memorial Day Weekend, UCS members and friends are invited to join with the other members of our Five Points Cluster to worship at FPUU Canton. No worship at UCS today. RE Families will join Interim DRE Christine Bulman at Mass Audubon's Moose Hill from 10-11:30 today.
---
ZOOM DETAILS
UCS Zoom link for Sunday Worship services
We suggest you arrive early to make sure you are able to connect and to use the time to have child-friendly welcoming conversations with other gathering participants.
---
Zoom link for Sunday Worship Services:
https://zoom.us/j/94563265033?pwd=WVViOGZLeGVLNnEvZ3pOZS9MZ0JsZz09
Meeting ID: 945 6326 5033
Password: 3652
One tap mobile
+19294362866,,94563265033#
+13017158592,,94563265033#
Note: If your computer doesn't have a microphone and you would like to speak, use Phone Audio on your computer, Continue without Computer Audio (to avoid echo) and call one of these numbers using your phone:
(929) 436-2866
(312) 626-6799
Contact Jeff Rose ITchair if you have any questions.
---
UCS Zoom tips (click here)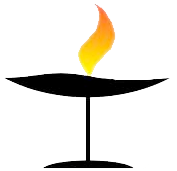 ---