Worship services at the Unitarian Church of Sharon are currently both in person and on Zoom. Our in-person services are mask-optional in a ventilated sanctuary.
Details of the upcoming Sunday service are posted at https://www.uusharon.org/oos/ by Saturday morning. If you'd like to attend virtually, navigate to this page on Sunday mornings and use the link below – or click the Watch Live button in the blue banner of this or the Home page.
10:30 am Worship Service From September through June we have a regular church service from 10:30 – 11:30 am which is followed by a time of fellowship. All ages are welcome at this service although we do have a service geared especially for families with children in grades 8 and under. See below for details. About once per month, we combine these two services into one 10:30 intergenerational service, usually for special occasions such as holidays and holy days.
10 a.m. Family Service Our interactive family worship services support parents and children in talking with one another about Unitarian Universalist values. We explore big topics and ask big questions. We make meaning through dialogue and are encouraged to continue the conversation beyond worship. Watch this space for upcoming topics.
UCS Zoom link for Sunday Worship services
For more information on Zoom scroll to next page.
---
WORSHIP SCHEDULE
---
October 1
10:00 AM, Family Worship: UU History in Ten Minutes! Join us as we try to sum up 2000, 500, or 200 years of history (depending on how you define the origin of our UU faith tradition) in only ten minutes. Think we can do it? Knowing where we came from can help us be clear about who we are today.
10:30 AM, Worship: The Humanist and the Evangelist Today's sermon will offer snapshots of our Unitarian and Universalist histories with stories from the lives of two very different ministers. One is Quillen Shinn, the 19th-century Universalist circuit rider who preached in every state as well as Mexico and Canada over the course of his life, sometimes giving a sermon every day for months at a time. The other is John Dietrich, one of the founders of 20th century Humanism. What does it reveal about our UU tradition that both of these people count as among our religious forebears, even with their very divergent beliefs? Rev. Jolie preaching.
October 8
10:30 AM, Worship: Guest Speaker :Rev. Danielle Di Bona An Indian in King Arthur's Court Indigenous Peoples Day is a fairly new concept, as it has always been Columbus Day. And not every community celebrates Indigenous Peoples Day. What does this naming and name changing mean? How do we understand the "why" behind the name change? Is this a spiritual issue? Let's talk!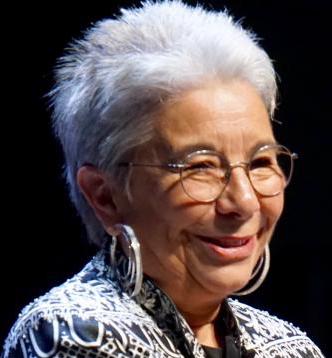 Bio:
Rev. Danielle Di Bona has served Unitarian Universalism for 30 years. Ordained in 1998, she served as a hospice chaplain for 15 years and now serves as palliative care chaplain at South Shore Hospital. Currently, she is also chaplain to the UUA Board of Trustees and a member of the Board of the Church of the Larger Fellowship. She is the recipient of the 2018 Award for Distinguished Service to the Cause of Unitarian Universalism.
Rev. Di Bona is bi-racial and claims both her mother's Wampanoag heritage and her father's Italian heritage. She has been active in many Native organizations, with a special interest in removing Native images from sports teams. For fun, Danielle trains and shows her dogs.
October 15
10:00 AM, Family Worship: UCS History in Ten Minutes! Remember how last week we squashed hundreds of years of history into ten minutes? Let's do it again, but this time with a focus right here in our own congregation. How does telling the stories of yesterday help us be the congregation we want to be today?
10:30 AM, Worship: What Are UU Values, Anyway? Article II Sermon Series Introduction You may have heard of our Seven Principles, but have you heard of Article II, where they are documented in our UUA bylaws? We are in the midst of a process to revise this document, with a proposal on the table to focus on values instead of principles. In this sermon, Rev. Jolie will make the case for why taking this multi-year, wonky parliamentary procedure seriously is good for our UU souls.
October 22
10:00 AM, Family Worship: Change is in the Air How do you feel about change? Do you find it hard, or exciting, or both? In today's service, we will talk about how change is a part of all of our lives, and how we can deal with it.
10:30 AM, Worship: Service is Our Prayer Each week we say "service is our prayer" as part of the words of our covenant. Today, we will delve deeper into what that means, both in terms of what we understand prayer to be, and also what service is. Rev. Jolie preaching.
October 29
10:30 AM, Intergenerational Worship: All Souls Join us for our traditional service in honor of All Souls Day. We will light candles and join in remembering our ancestors, loved ones, all our beloveds who have died. We will seek solace and seek to be inspired by their lives, all within the sacred space of our community. Rev. Jolie will lead the service today.
---
---