Services are now on Zoom only until further notice.
ZOOM LINK
UCS Zoom link for Sunday Worship services
For more information on Zoom scroll to bottom of page.
---
WORSHIP SCHEDULE
During most of the year, our Sunday morning worship service schedule includes a 10:30 a.m. service for adults. The service ends at 11:30 a.m. is followed by a time of virtual fellowship. A 10 a.m. service for families (children and adults) is often the second and third Sunday of the month. Services not following that schedule are indicated.
Details of the upcoming Sunday service are posted at https://www.uusharon.org/oos/ by Saturday morning.
---
January Worship schedule
Theme: Intention
10:00 Family Services – Weekly
10:30 am Adult/Intergenerational Service Weekly
---
January 2 Living with Intention – Online Service
In this Chalice Circle, Rev. Jolie will share a brief message on following the wise compass of our hearts' deepest intentions. There will also be time for congregational sharing on the theme in breakout rooms.
January 9 Living a Principled Life
UU Principles Sermon Series Introduction
Once or twice a month for the next several months, Rev. Jolie will preach on one of our UU principles. Today's worship will introduce the series. What is the history of our principles and purposes? How do we uphold shared values without introducing creedalism into our free faith movement? How do our Principles help us live a life of intention?
Family Service: If Unitarian Universalism was a tree, our principles could be considered the branches, or the ways our faith reaches out into the world, and the roots could be seen as the sources of our faith which fuel our journey. Today we'll entertain this visual and talk about the Unitarian Universalist principles as promises we make to one another and as ideas that guide our actions.
January 16 The Call of Beloved Community
UU Principles Sermon Series: Eighth Principle
Rev. Dr. Martin Luther King, Jr. said, "our goal is to create a beloved community and this will require a qualitative change in our souls as well as a quantitative change in our lives." What would it mean for us as Unitarian Universalists to take this charge into our lives and our souls by adopting the Eighth Principle, which calls us to build a diverse multicultural beloved community and to dismantle racism?
Family Service: Last week we looked at the metaphor of the tree for the Unitarian Universalist principles. Is it possible this tree could grow another branch?
January 23 When Intentions Change
Many of us set intentions but what happens after they are set? Meg will share with us some of her thoughts about intentions that were held too tight and those that were never held at all.
Family Service: What are Intentions?
January 30 Come As You Are, As You Wanted To Be
UU Principles Sermon Series: First Principle
Our First Principle calls us to believe that we are worthy regardless of how much we may fall short of our best intentions. How do we reconcile our conviction in the inherent goodness of humanity with the very real harm we are capable of?
Family Service: First Principle
---
ZOOM DETAILS
UCS Zoom link for Sunday Worship services
We suggest you arrive early to make sure you are able to connect and to use the time to have child-friendly welcoming conversations with other gathering participants.
---
Zoom link for Sunday Worship Services:
https://zoom.us/j/94563265033?pwd=WVViOGZLeGVLNnEvZ3pOZS9MZ0JsZz09
Meeting ID: 945 6326 5033
Password: 3652
One tap mobile
+19294362866,,94563265033#
+13017158592,,94563265033#
Note: If your computer doesn't have a microphone and you would like to speak, use Phone Audio on your computer, Continue without Computer Audio (to avoid echo) and call one of these numbers using your phone:
(929) 436-2866
(312) 626-6799
Contact Jeff Rose ITchair if you have any questions.
---
UCS Zoom tips (click here)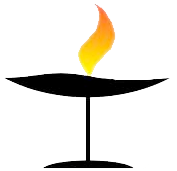 ---