ZOOM LINK
UCS Zoom link for Sunday Worship services
For more information on Zoom scroll down.
WORSHIP SCHEDULE
During most of the year, our Sunday morning worship service schedule includes a 10 a.m. service for families (children and adults) and a 10:30 a.m. service for adults. The service ends at 11:30 a.m. is followed by a time of virtual fellowship. Services not following that schedule are indicated.
All services are conducted virtually using Zoom while the church building remains closed due to the coronavirus pandemic.  The Task Force to Reopen meets monthly to review this situation and make recommendation to the church Board of Trustees.
Details of the upcoming Sunday service are posted at https://www.uusharon.org/oos/ by Saturday.
OCTOBER WORSHIP INFORMATION
We will focus on the theme of Deep Listening for the month of October. When we listen deeply, we find ourselves more connected to ourselves, one another, our earth, and, for some of us, to God. May our collective deep listening be an antidote to the anxiety and divisiveness of this presidential election season.
Oct 4 "Deep Listening to Ourselves." Parker Palmer writes, "We all have an inner teacher whose guidance is more reliable than anything we can get from a doctrine, ideology, collective belief system, institution, or leader." How do we get in touch with our inner wisdom?
Oct 11 "The Meaning of Home." Beth McGregor will lead our worship today. This service focuses on refugees and people in danger of losing their homes to climate change or violence, and comes to us from our Unitarian Universalist Service Committee.
Oct 18 – "Deep Listening to Each Other." Audre Lorde wrote of the "uses of anger," and Maya Angelou spoke of the crucial difference between anger and bitterness. How can we lower our defenses and strengthen our capacity to hear one another, even when what we are hearing is anger?
Oct 25 – "Deep Listening to the Earth." Ted Chiang's short story "The Great Silence" is about the radio telescope at the Arecibo Observatory in Puerto Rico, and it asks the question, why do we hunt for intelligent life beyond our earth while ignoring the intelligence of the creatures we share this earth with? We will make space for climate grief in our worship service today as we listen deeply to what our planet is telling us.
UU the Vote Evening Worship Service
Date TBA in October! Stay tuned: we will send out the date soon. Rev. Jolie will host an evening vespers service in our Virtual Sanctuary, with worship elements provided by UU the Vote. Hear a homily from our UUA President Susan Frederick-Gray, listen to testimonials from UU the Vote volunteers, and learn about how to get involved in the weeks before the election. We will take a collection to support the work of UU the Vote.
---
ZOOM DETAILS
The Unitarian Church of Sharon will be holding virtual services until further notice.
See https://www.uusharon.org/oos/ for the weekly Order of Service
UCS Zoom link for Sunday Worship services
We suggest you arrive early to make sure you are able to connect and to use the time to have child-friendly welcoming conversations with other gathering participants. Unfortunately, closed captioning is no longer working click on the link for UCS Zoom tips for a suggested work-around.
---
Zoom link for Sunday Worship Services:
https://zoom.us/j/94563265033?pwd=WVViOGZLeGVLNnEvZ3pOZS9MZ0JsZz09
Meeting ID: 945 6326 5033
Password: 3652
One tap mobile
+19294362866,,94563265033#
+13017158592,,94563265033#
Note: If your computer doesn't have a microphone and you would like to speak, use Phone Audio on your computer, Continue without Computer Audio (to avoid echo) and call one of these numbers using your phone:
(929) 436-2866
(312) 626-6799
Contact Jeff Rose ITchair if you have any questions.
---
UCS Zoom tips (click here)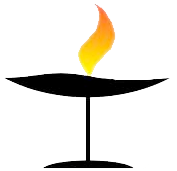 ---
---
Click here for Zoom Help for Attendees.
---
Click here to test Zoom and get some practice.
---
Click here for more Zoom help.
For technical issues or for the link/phone number for an upcoming service, contact the ITchair.