ZOOM LINK
UCS Zoom link for Sunday Worship services
For more information on Zoom scroll down.
---
WORSHIP SCHEDULE
During most of the year, our Sunday morning worship service schedule includes a 10 a.m. service for families (children and adults) and a 10:30 a.m. service for adults. The service ends at 11:30 a.m. is followed by a time of virtual fellowship. Services not following that schedule are indicated.
All services are conducted virtually using Zoom while the church building remains closed due to the coronavirus pandemic. The Task Force to Reopen meets monthly to review this situation and make recommendation to the church Board of Trustees.
Details of the upcoming Sunday service are posted at https://www.uusharon.org/oos/ by Saturday.
---
---
Our worship theme for June is Color and Beauty.
June 6 Rainbow Sunday
In Person Service on the UCS Grounds (With a Virtual Option)
Our annual Rainbow Sunday worship service is a celebration of LGBTQ pride, and a call to action because our work to build a just and free world is not done. We will have a HYBRID, OUTDOOR worship service on the grounds. "Hybrid" means you can still tune in with the same Zoom link as always if you need or prefer to stay home, because we will be broadcasting over Zoom from the church grounds. Bring your own chair if possible, and wear your solid color shirt – red, orange, yellow, green, blue, black, brown, pink, white, or light blue! This event is weather dependent. Look for an email the morning of the 6th if it's bad weather (we'll be fully virtual in case of bad weather).
June 13 RE Sunday
Intergenerational Service at 10:30 AM Virtual Service
Our children and youth will lead us in worship today. In addition to a congregational flower communion, this service will include a very special bridging ceremony for our high school seniors who are becoming young adults in this community. We'll also bridge 8th graders into senior youth, recognize this year's volunteers and pay tribute to Katie Byron as they finish out their service as Youth Coordinator here at UCS.
June 20 Flower Service –
Intergenerational Service at 10:30 AM
Possibly on the UCS Grounds (With a Virtual Option)
If our outdoor service on June 6 goes well enough, we will try it again (also dependent upon the weather). For our last worship of the regular church year, we will observe a tradition common among many UU congregations: the flower service. If you can, bring cut flowers to share: we will make a glorious bouquet together and everyone will go home with a flower.
June 27 UCS Virtual Worship Circle
10:30 AM Followed by General Assembly Virtual Worship
Each year, at the annual meeting and conference of our Unitarian Universalist Association (called "General Assembly" or GA), there is a BIG Sunday service, a rare chance to worship with thousands of other UU's. UCS members and friends are invited to log onto our usual Zoom link at 10:30 to hold a sacred space together with joys and concerns and other familiar UCS worship elements, led by Rev. Jolie. Then people can either stay on and watch the GA service through our UCS Zoom or sign off and reconnect directly to the GA link. For more information: https://www.uua.org/ga/program/highlights/sunday-morning-worship
---
ZOOM DETAILS
The Unitarian Church of Sharon will be holding virtual services until further notice.
See https://www.uusharon.org/oos/ for the weekly Order of Service
UCS Zoom link for Sunday Worship services
We suggest you arrive early to make sure you are able to connect and to use the time to have child-friendly welcoming conversations with other gathering participants.
---
Zoom link for Sunday Worship Services:
https://zoom.us/j/94563265033?pwd=WVViOGZLeGVLNnEvZ3pOZS9MZ0JsZz09
Meeting ID: 945 6326 5033
Password: 3652
One tap mobile
+19294362866,,94563265033#
+13017158592,,94563265033#
Note: If your computer doesn't have a microphone and you would like to speak, use Phone Audio on your computer, Continue without Computer Audio (to avoid echo) and call one of these numbers using your phone:
(929) 436-2866
(312) 626-6799
Contact Jeff Rose ITchair if you have any questions.
---
UCS Zoom tips (click here)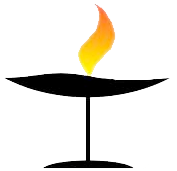 ---
---
Click here for Zoom Help for Attendees.
---
Click here to test Zoom and get some practice.
---
Click here for more Zoom help.
For technical issues or for the link/phone number for an upcoming service, contact the ITchair.