ZOOM LINK
UCS Zoom link for Sunday Worship services
For more information on Zoom scroll down.
---
WORSHIP SCHEDULE
During most of the year, our Sunday morning worship service schedule includes a 10 a.m. service for families (children and adults) and a 10:30 a.m. service for adults. The service ends at 11:30 a.m. is followed by a time of virtual fellowship. Services not following that schedule are indicated.
All services are conducted virtually using Zoom while the church building remains closed due to the coronavirus pandemic. The Task Force to Reopen meets monthly to review this situation and make recommendation to the church Board of Trustees.
Details of the upcoming Sunday service are posted at https://www.uusharon.org/oos/ by Saturday.
---
---
Our worship theme for January is IMAGINATION.
January 3 Imagination Chalice Circle For our first worship service of the New Year, join us for a reflection and discussion on the beauty of imagination. "Chalice Circles" include all the usual worship elements such as music, readings, meditation, and joys and concerns, with the added element of time for those who wish to share their own reflections. Rev. Jolie will lead this service and offer her own reflection to start the discussion.
January 10 Our First Source, Transcending Mystery and Wonder Six Sources Series Many of us may be familiar with the Seven Principles that Unitarian Universalists covenant to affirm and promote. But do you know about the Six Sources of our living tradition? We will reflect on one source each month for the rest of the church year. We begin with our first source, the direct experience of transcending mystery and wonder.
January 17 The Radical Imagination of Rev. Dr. Martin Luther King, Jr. "Tell them about the dream, Martin!" Mahalia Jackson urged Dr. King off his prepared remarks at the March on Washington for Jobs and Freedom in 1963. Because none of us has ever known a US without systematic racism, it takes radical imagination to work toward a new reality of justice and equality we dream of.
Interfaith MLK Gathering at 4 PM on Zoom following this service.
January 24 Climate Justice and Food Everybody eats, and everybody has to live on this planet. In collaboration with the Green Team, our worship service today will reflect on the stakes of the climate crisis and food system-based solutions. We must again call upon our imaginations to build a new way and ensure our continued survival
Sunday, January 31 Healing in the Midst of Suffering
In these difficult times it is hard to feel centered and peaceful, to find ease and rest. Lauri will explore some ways to navigate the impatience frustration and fear that accompanies being human and in particular under the present challenging conditions. Loneliness and isolation exacerbate what is already hard. Perhaps this can be an opportunity to do some of the work of healing that we all need no matter who we are.
Our Guest Speaker today, Lauri Klein, LICSW is a psychotherapist and Mindful Meditation Instructor with a private practice in Hingham. She has over 35 years of experience as a helper and teacher. Lauri is a member of First Parish UU in Scituate and has been conducting lay led services and sermons periodically over the past 10 years. Most of the topics of her sermons are rooted in her study of Buddhist teachings.
She is a long time meditator and regularly attends silent retreats at the Insight Meditation Society in Barre, MA.
---
ZOOM DETAILS
The Unitarian Church of Sharon will be holding virtual services until further notice.
See https://www.uusharon.org/oos/ for the weekly Order of Service
UCS Zoom link for Sunday Worship services
We suggest you arrive early to make sure you are able to connect and to use the time to have child-friendly welcoming conversations with other gathering participants.
---
Zoom link for Sunday Worship Services:
https://zoom.us/j/94563265033?pwd=WVViOGZLeGVLNnEvZ3pOZS9MZ0JsZz09
Meeting ID: 945 6326 5033
Password: 3652
One tap mobile
+19294362866,,94563265033#
+13017158592,,94563265033#
Note: If your computer doesn't have a microphone and you would like to speak, use Phone Audio on your computer, Continue without Computer Audio (to avoid echo) and call one of these numbers using your phone:
(929) 436-2866
(312) 626-6799
Contact Jeff Rose ITchair if you have any questions.
---
UCS Zoom tips (click here)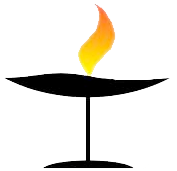 ---
---
Click here for Zoom Help for Attendees.
---
Click here to test Zoom and get some practice.
---
Click here for more Zoom help.
For technical issues or for the link/phone number for an upcoming service, contact the ITchair.