ZOOM LINK
UCS Zoom link for Sunday Worship services
For more information on Zoom scroll down.
---
WORSHIP SCHEDULE
During most of the year, our Sunday morning worship service schedule includes a 10 a.m. service for families (children and adults) and a 10:30 a.m. service for adults. The service ends at 11:30 a.m. is followed by a time of virtual fellowship. Services not following that schedule are indicated.
All services are conducted virtually using Zoom while the church building remains closed due to the coronavirus pandemic. The Task Force to Reopen meets monthly to review this situation and make recommendation to the church Board of Trustees.
Details of the upcoming Sunday service are posted at https://www.uusharon.org/oos/ by Saturday.
---
---
Our worship theme for March is Commitment.
April 4 How Do We Forgive? Easter Sunday
10:30pm Service only (intergenerational)
Back in February, we reflected on what makes for a good apology. That service raised some questions about forgiveness: Do we need to get an apology in order to forgive, and what if we don't get one? Today is Easter, one of the holiest days on the Christian calendar, and forgiveness is a big part of the meaning of Easter. During worship we will consider Christian and Buddhist lessons on forgiveness and how we may find space in our hearts to forgive. What does forgiveness help us become?
April 11 Becoming Multicultural and Multireligious
Six Sources Series: World Religions
Today's sermon will draw from Rev. Dr. Susan Ritchie's book, Children of the Same God, about the historic connections between Islam, Judaism, and Unitarianism. Ramadan begins tomorrow, on 4/12, a holy month of fasting and devotion in the Muslim faith. During worship today we will reflect on and celebrate the deep multireligious roots of our pluralistic faith tradition, with a particular focus on Islam.
April 18 Earth Day Worship Service
UCS Hosting Five Points Cluster Today!
During today's service, Rev. Jolie will share the pulpit with UCS member Tom Yeransian, who will speak from his experience in the field of green energy. We will also hear readings and meditations from Sue Mooney and Barbara Nelkin-Rose as members of our Green Team. What is our moral responsibility to a sustainable energy future? How can we become better stewards of our planet? Our Family Service today will feature a blessing of our stackable garden pots and reflections on the power of gardening to heal ourselves and our Earth.
April 25 It Takes Practice
Our favorite songs, whoever the artist or whatever the style, were created in a strange alchemy of study and inspiration, of strict practice and of letting go. Spiritual Practice is a similar combination of dedication, muscle memory, and perhaps a little divine inspiration. Join us for a musical exploration of learning to risk, building the muscle memory of courage, and the spiritual practice of relationship when things around us are changing fast.
Matt is a musician and worship leader who has led hundreds of services for UU congregations across the country. He has a degree in hand drumming and serves as Director of Community Life for Sanctuary Boston.
---
ZOOM DETAILS
The Unitarian Church of Sharon will be holding virtual services until further notice.
See https://www.uusharon.org/oos/ for the weekly Order of Service
UCS Zoom link for Sunday Worship services
We suggest you arrive early to make sure you are able to connect and to use the time to have child-friendly welcoming conversations with other gathering participants.
---
Zoom link for Sunday Worship Services:
https://zoom.us/j/94563265033?pwd=WVViOGZLeGVLNnEvZ3pOZS9MZ0JsZz09
Meeting ID: 945 6326 5033
Password: 3652
One tap mobile
+19294362866,,94563265033#
+13017158592,,94563265033#
Note: If your computer doesn't have a microphone and you would like to speak, use Phone Audio on your computer, Continue without Computer Audio (to avoid echo) and call one of these numbers using your phone:
(929) 436-2866
(312) 626-6799
Contact Jeff Rose ITchair if you have any questions.
---
UCS Zoom tips (click here)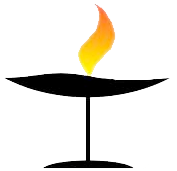 ---
---
Click here for Zoom Help for Attendees.
---
Click here to test Zoom and get some practice.
---
Click here for more Zoom help.
For technical issues or for the link/phone number for an upcoming service, contact the ITchair.